Real People, Real Healing Reviews
Meet our reviewers & find out what they love!

Our healing reviews connect you to the best transformational teachers and tools helping people live happier and healthier. You get all the good stuff without the fluff!


I'm AJ, and I works full-time. I am excited to be a part of the spiritual awakening happening now, and I'm sharing what I have discovered on this website.

I think we can best serve others when we ourselves are healed on all levels. Our inner transformation then becomes outer transformation changing others and the world. Helping others is when the real fun begins. I hope my example inspires people to live happier, healthier, and more abundant.

I invite you to review your favorite transformational spiritual teachers, tools, and experiences that bring you healing. If you have a service or healing story that can benefit people please let me know about it. You too can write reviews or share your existing writings as a regular reviewer.


Here is what our reviewers can expect in a nutshell ...
You can appear on this webpage just like us along with links to your health and wellness favorites. How? Offer your most profound spiritual writings to be displayed on this website. Or, write reviews specifically about something on this website. The topic can be about anything related to holistic health or the raising of consciousness. Keep in mind these points.
1. It must be a genuine review that you receive no money for.
2. I ask you write reviews at least once a month.

Wherever your review appears on this website, your picture will appear next to it with an invitation for people to click to see your own story and up to 10 of your health and wellness favorites. This allows viewers to connect with you through your story and then see those things you personally like for wellness. These can be links to your website or a product or service you offer so long as it benefits people.
Grow your healing practice ...
1. Our reviewers can write a short description of their healing practice, and this will be sent to people who subscribe to the e-zine Our Healing Times.
2. I can work with reviewers to create a separate webpage dedicated to a healing art you practice.
See these examples ...
Selacia's Fan Club
- Google result #20 for "intuitive healing"
- Google result #10 for "selacia"










Avesa Healing by Gladys
- Google result #6 for "avesa healing"
- Google result #25 for "avesa"










Ronda LaRue's Fan Club
- Google result #16 for "Ronda LaRue"











Ronda LaRue's Soul Arts Retreat
- Google result #13 for "ojai soul arts"
- Google result #27 for "ojai retreat"










Julia's Healing Breathwork
- Google result #14 for "Julia Mikk"










See examples of reviewer profiles below ...


---
Our Regular Reviewers
---
Name: AJ
Number of Healing Reviews: All that you see on this website!
Date of Last Review: 3/20/13
Length of Healing Arts Experience: 7 yr
How he became interested in healing: When I visited California two years ago, I met Selacia and Alice at her Natural Health Center. Alice helped me release a great deal of toxins, and I realized I was so blessed. I became interested in the so-called new age movement. While I was skeptical at first, I set out to learn all about alternative healing.
I've learned a few healing arts myself. I just feel so whole and happy. I think my exploration into the healing arts has helped keep me healthy. I like to follow my joy because it leads me to such wonderful people and experiences.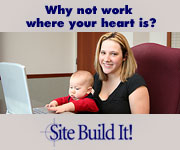 I recently discovered a website design system helping people share what they know and love with the world. It's great for a graduate of Information Systems Technologies like me.
Real people really are empowered to follow their joy by sharing themselves and their valuable information with the world online. I'm convinced it's the way of the future.
I currently work for an organization that is a household name. Recently a high-level manager told a group of us that among other things we should look ourselves in the mirror every day and tell ourselves we hate ourselves. This caused me to make a change.
I decided that although I've been a very private person, it's time for me to come out of my shell. I'm going to follow my joy. This is my real-life experiment to see where it leads me. So far I've been turning fear into love.
Website: http://www.our-healing-hub.com/


---
Healing Review: For any potential regular reviewer, I offer the following example of a quality review highlighted in yellow. This is my own review of crystals as a wellness tool. Note, a healing review can be about anything that helps people and is health and wellness related.
Subject: Crystals as a tool for transformation
During these times of change on the earth, crystals are valuable energetic tools to anchor positive energy and give more clarity on your higher purpose. Selacia is an accomplished healer and teacher committed to sharing crystals and other great tools for wellness.
Selacia takes care in selecting all her crystals, which are individually energized by spirit. One of my favorite crystals I have from her is the rose quartz for DNA healing work. I also wear a nuummite, a new crystal for accelerating transformation.
Who can be contacted about this tool? Visit Selacia's website to select a crystal right for you.
Website: http://www.selacia.com/crystals.htm
---
AJ's Health & Wellness Favorites


Discover even more uplifting spiritual guidance and alternative health solutions with friends on Facebook!

I also help you build a thriving, heart-centered practice with a beautiful flow of income to fill the world with higher love.


---
Date of Last Review by e-zine: 3/1/13
Her life's healing work: My life's work is to help others transform and awaken to their own Divine nature. Through the articles I write, spiritual healings, and other tools, I help people to remember their light-filled purpose on Earth, and to incorporate that into everyday life. We are living at such a pivotal time, and people of all walks of life are seeking help in creating a more enlightened existence.



I offer people a simple and sane approach for addressing the complexities of living in these chaotic and challenging times. I am dedicated to helping others discover how to connect more tangibly with spirit and with their own inner voice of intuitively guided reason. The idea is to move out of fear and into a heart-centered way of being that is at one with all life.
Website: http://www.selacia.com/



Selacia's Healing Arts
1. DNA Healing

Selacia is truly a pioneer of holistic healing, and I offer my testimonial of how DNA Healing empowers us to co-create our reality with spirit. By working with our blueprint at the core DNA level we can uncover our true self to accelerate enlightenment.


2. Crystal Journey Sessions

Selacia's offers the crystal journey to help us travel through time to retrieve and anchor our own gifts fully into our life now for greater joy and spiritual quickening. I offer my testimonial of how Selacia has guided me through the wondrous process of connecting with my past, parallel, and future lives from the place of timelessness.


3. Selacia's Fan Club

Follow Selacia's innovative offerings to help people around the world with her latest channeled writings, distance healing services, teleclasses, call-in channeling events, and much more.
Selacia has developed an international reputation as a teacher and author because her life's work is one of total commitment to profound spiritual service. Now we can write reviews on Our Healing Hub to share how Selacia and The Council of 12 have touched our lives.





Name: Ronda LaRue
Date of Last Review: 2/1/13
Her life's healing work: My life work is wholly dedicated to helping you to see and to grow in your own depth of inner Wisdom by shining a light on the language of Soul and thus bypassing the blocks of the WAY over-used and improper tool: the "thinking" mind.
I'm dedicated to seeing and freeing the Wild Divine Dance between you and Universal Presence (called by many names: God, Source, Spirit, The Beloved). It is an inner training in the soul arts of being vibrantly awake and radically alive and to living your truth.
Website: http://www.rondalarue.com/



Ronda's Soul Arts
1.
Ojai Soul Arts - Private Spiritual Retreat
In our mentoring work together, I help you discover, tap into, and follow the deeper source of your intelligence and connection to Spirit (God, Source, Soul, Self).
You already know
deep inside (although possibly a little bit hidden under old scars, habits, fears, and daily obligations at the moment) who you truly are, and what is longing to emerge in your life. It is that which your heart senses and longs for in moments of sadness, or deep joy, or quiet reverence.
When you have truly committed to facing (with "eyes wide open") the changing dynamics of life, and when you meet your own life circumstances with the character of a master artisan picking up the materials of his or her work of art in the making, then nothing can any longer hold or limit your freedom, your peace, your joy, or your own unique and holy spark!


2. Ronda's Writings

Latest newsletter reflections: Making a Quest of Financial Fear & Job/Identity Loss
New book: The Art of Living Your Destiny!


3. LaRue's Fan Club

Follow Ronda LaRue's latest events as she helps people around the world open a door to their destiny. In a caring, nondenominational way Ronda ushers in the discovery of your heart's wisdom to reclaim the gift of wholeness.




---
---


Sign up for Our Healing Times e-zine to stay in touch. Get the inside scoop on upcoming spiritual workshops, wellness tools, and healing reviews. I respect your privacy. Or, subscribe to my blog to find out what's new and never give out your e-mail!




Click to return from Healing Reviews to Our Holistic Healing Hub