How to Work With Crystals to Enhance Your DNA Process
by Selacia
As part of Selacia's DNA healing sessions, The Council of 12 works with the energy of crystals. These crystals are specially energized by The Council of 12 for the DNA healing work.

Specific hand-picked rose quartz (obelisks and hearts) crystals have been selected by The Council of 12 to activate and program for the DNA healing work. Each of these DNA crystals is energized individually.

These crystals can help you anchor, facilitate and integrate your DNA activations and clearings. Because the crystals are programmed to hold the information from DNA healing sessions and teachings, they can also help you to remember what you need to know.

Some of the general benefits of rose quartz crystals:
* Initiates self-love and compassion
* Opens the heart
* Helps bring calmness and clarity to the emotions
* Restores the mind to harmony
* Excellent energy for clearing emotional wounds

The following are some suggestions of how to incorporate a rose quartz obelisk or heart crystal into your DNA work:
* Select one of the crystals energized by The Council of 12 for the DNA healing work
* Hold the crystal or place it near you during DNA healing sessions
* In between sessions, hold the crystal or place it near you during meditations and during your private time with spirit as you integrate the clearing
* When you attend an introductory DNA healing seminar or, later, if you choose to attend a training to learn the DNA intuitive healing techniques, bring your crystal and have it near you during the seminar or workshop.

Information about selecting crystals for the DNA work:

Select a crystal present at one of Selacia's events, order by mail or online. The size does not impact effectiveness. Each one of the crystals selected by The Council of 12 has agreed to serve in this way.

If you are interested in other crystals offered by Selacia and The Council of 12, please click here.

If you would like to purchase a crystal for a friend to assist them in their DNA process, gift certificates are available online or at Selacia's events.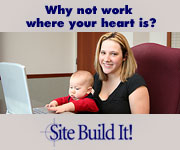 Join in and write your own page! It's easy to do. How? Simply click here to return to DNA Healing Reviews.